Our Equine Management alumni are the wonderful result of the UMass Equine Management program. No matter where they end up, we are incredibly proud of every single one of these students. We have asked our alumni to keep in touch with how they are doing, their experiences after college, and what amazing things they are doing now!
What are they up to now?
---
---
---
---
---
Jamie Maguire - Class of 2015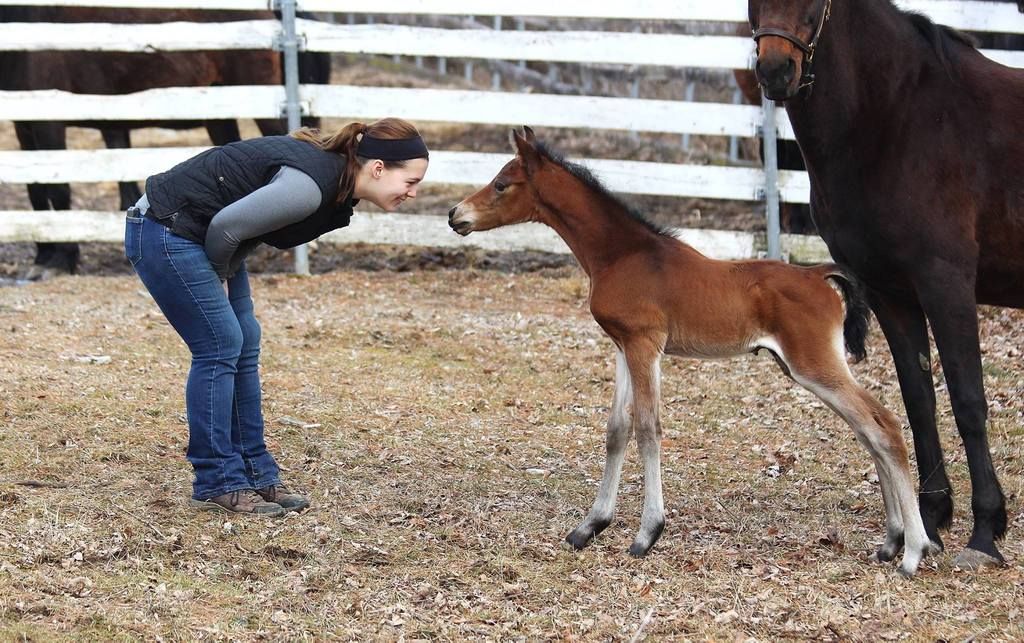 After graduating from the Equine Management program, Jamie went on to do an apprenticeship at the UVM Morgan Horse Farm in Weybridge, VT.
She currently works for popular Equine Supplement company, Smartpak.
---
Molly McGuill - Class of 2015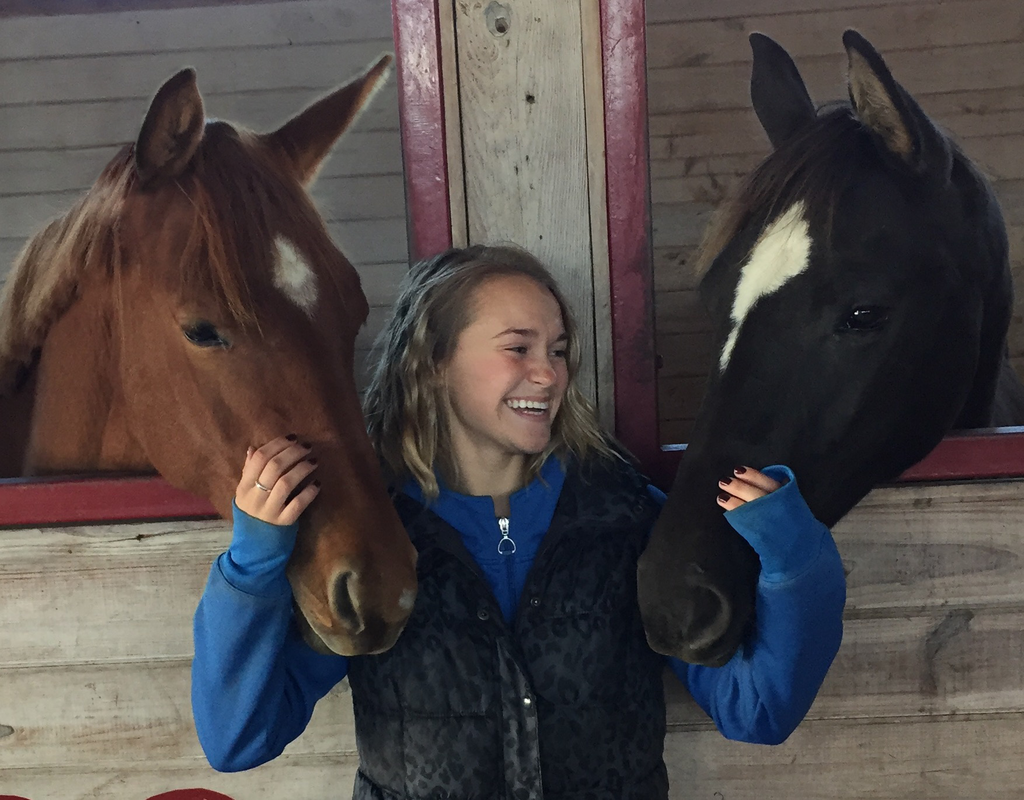 A recent graduate of the UMass Amherst BDIC program, Molly has spent the past year providinng private lessons at the UMass Hadley Farm. She also works for Cater Stables as a groom during their show season. Currently fielding job offers, Molly is searching for the perfect position for her future!
---
Alicia Butke-Porr - Class of 2015
Once she graduated the Equine Management program at UMass Amherst, Alicia decided to follow her lifelong dream of working with Thoroughbred racehorses in Kentucky. She is currently an employee of Woodford Thoroughbreds in Frankfort Kentucky, a Thoroughbred breeding facility. A proud caretaker of 19 mares a foals, Alicia is living the dream!
---
Melissa Swain - Class of 2015
Melissa found her dream job during her summer internship at Cottonwood Creek Ranch in Guthrie, Oklahoma as Assistant Trainer to Kelly Kraegel, a renowned Morgan Horse trainer. Her relationship to UMass Amherst and the Equine Program made it possible for her to land this amazing position before she even graduated!
---
Nicole Jajliardo - Class of 2015
After college, Nicole went on to become a groom at hunter/jumper stables, Beechwood Stables, in Weston, MA. She spends her days caring for and exercising talented horses that travel around the country to compete!
---
Maura Tubridy - Class of 2014
Maura is currently assistant/groom to German Grand Prix show jump rider Nikolaus Von Gumppenberg at Emerald Hill Farm in Essex, MA. She has been working towards competing in the 1.10m/1.20m jumpers next show season with her talented horse, Bo.
---
Lisa Trum Searah - Class of 2012
Since graduation, Lisa worked on her family farm, Trum-Searah Farm, managing breeding, foaling, and handling and showing young stock. She now owns her own Friesian stallion, Mente FOM, and has started her own business, Black Magic Friesian Sporthorses! She also work at Hardwick Farmers Co-Op.
---
Carly (Wieland) Hanson  - Class of 2004
After graduating Carly continued to work at Beval Saddlery located in New Canaan, CT part time, while she pursued her graduate work in Sport Psychology and School Counseling at Southern Connecticut State University. Therapeutic Riding continues to be a passion of hers and she volunteered at Pegasus Therapeutic Riding, based out of South Salem, NY for a number of years. One of her life goals is to become a licensed therapeutic riding instructor through PATH. Last year, Carly became a board member of the Fairfield Bridle Trails Association, based in Fairfield, CT. Here she arranges speakers for the annual two part lecture series. In 2013, Carly adopted Bay State Precision- they are enjoying the trail systems found within Connecticut and New York.